Branding · Design · Development
Giving an identity to a healthcare leaders event
We designed the face of a world leading event to address the future of the healthcare industry.
Overview
We designed the brand from the ground up for Health Horizon, a two-day conference in Cambridge. We worked on the name and logo design, and then got fully involved to create the website, digital assets and stationery for the event.
Client's Team
Chairman
Marketing Manager
Our Role
Graphic Design
UI Design
WordPress Development
The Client
Health Horizons is a high-caliber, two-day conference where Healthcare leaders gather to analyze the present and future challenges of the industry. The event is organized by the same people that runs The Innovation Forum, a leading organization that connects medtech innovators with the industry and investors.
The Challenge
The Health Horizons' team tasked us with designing their branding from the ground up, from its name to the stationary and digital assets needed to promote the event.
The Approach
Much is said about Agile methodologies as a process, but it is an entirely different thing to put it into practice. We knew that this was the best approach, so we went full sprint mode. As it turned out, not did we manage to define priorities and scope, but also worked incrementally in order to meet with the different deadlines throughout the different stages of the project.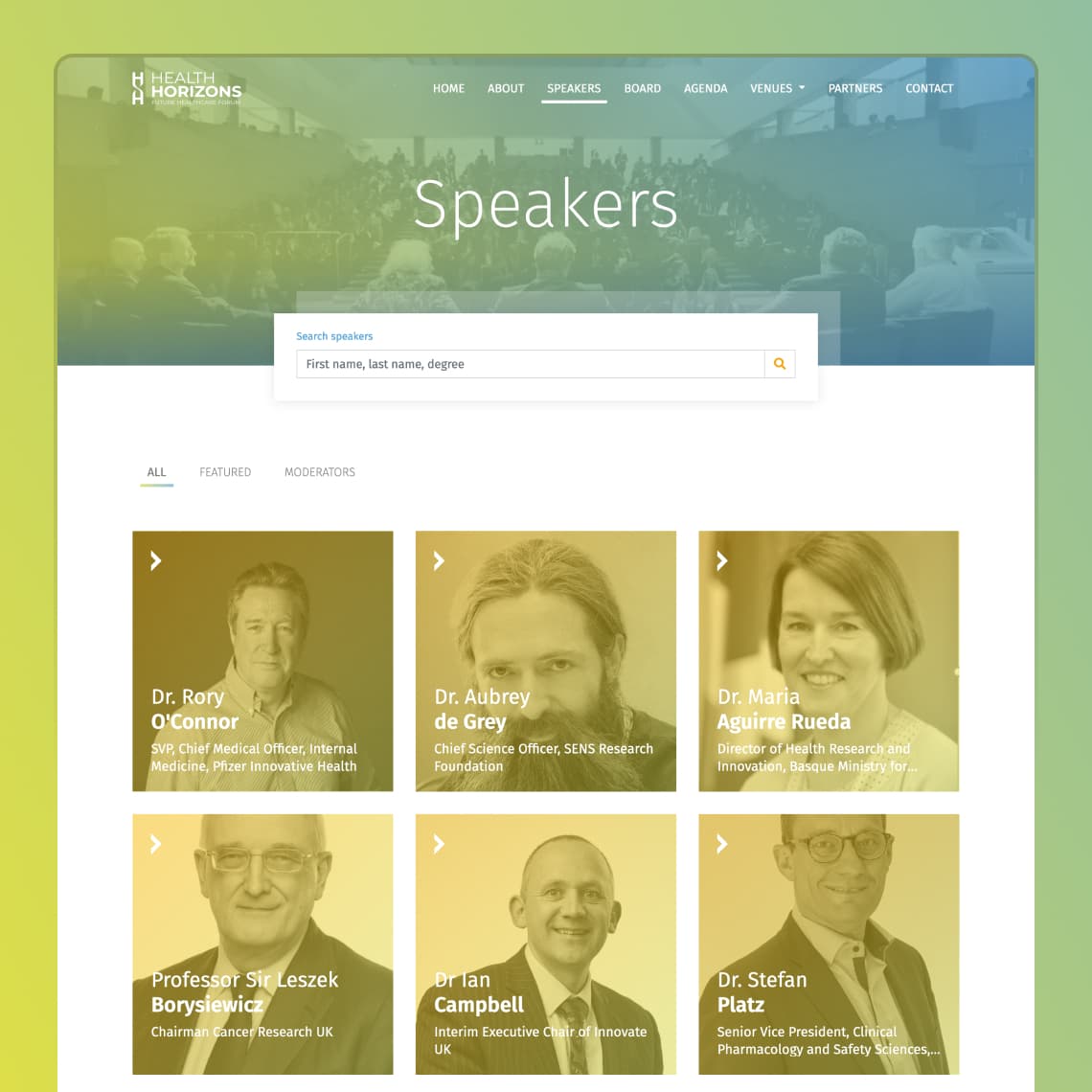 Speakers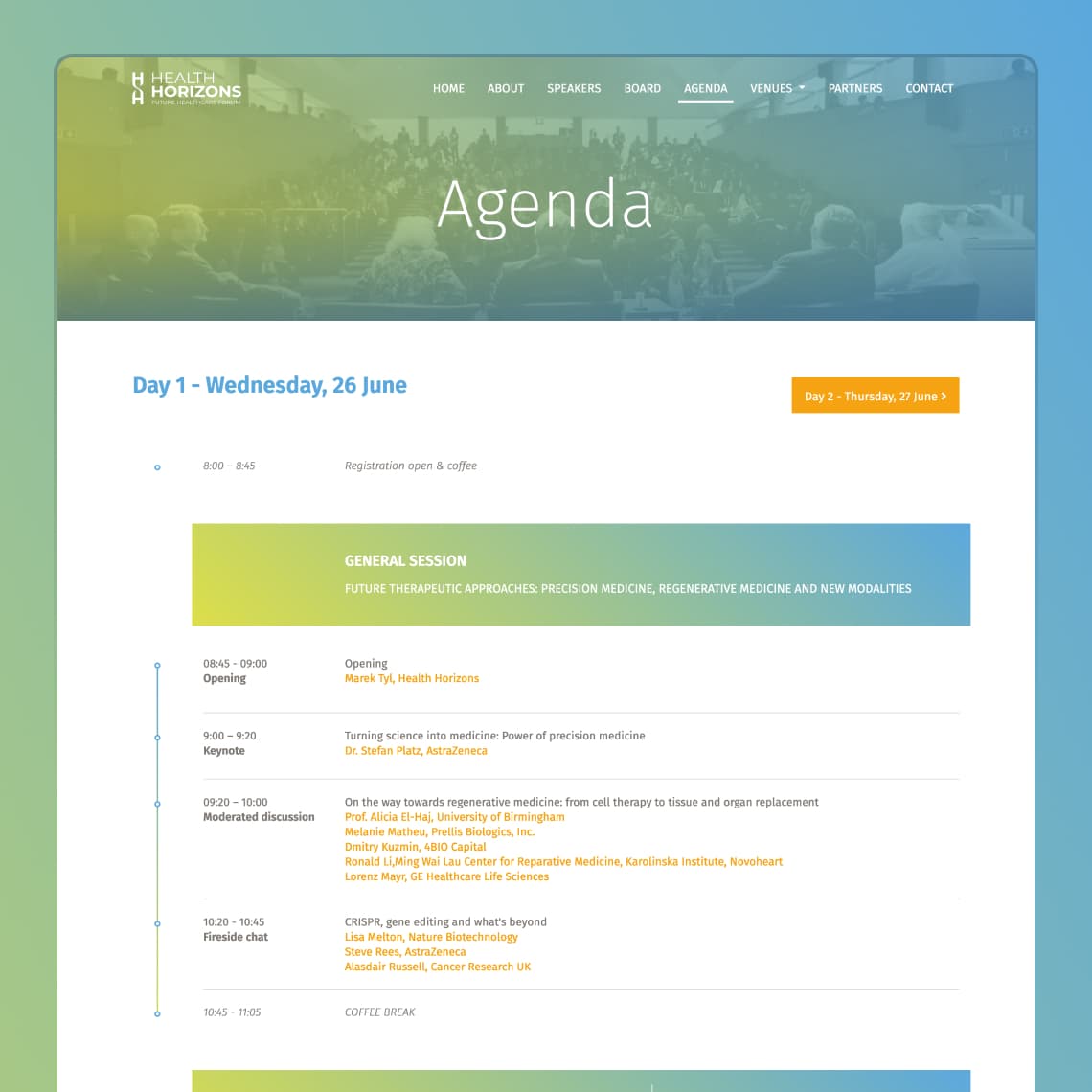 Agenda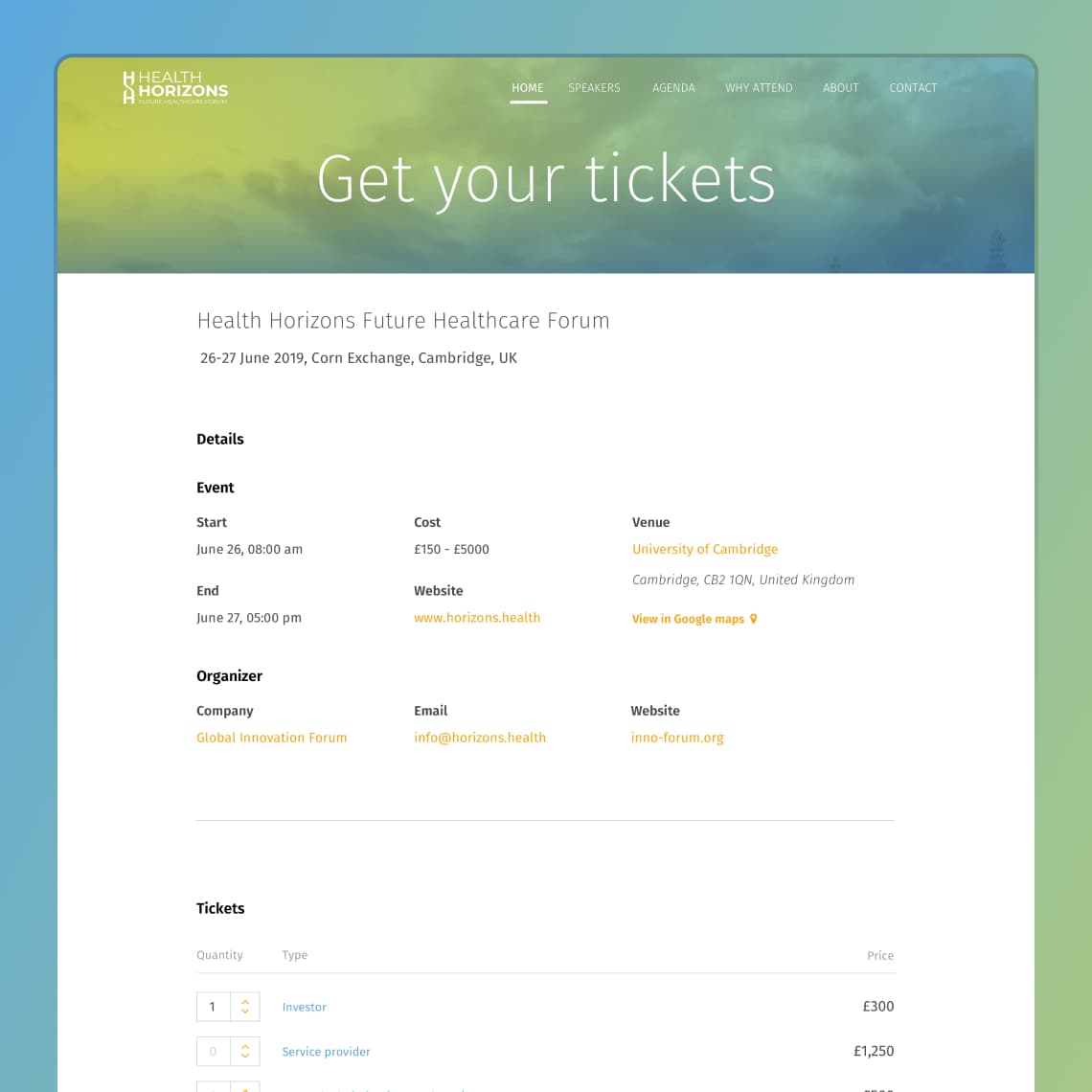 Tickets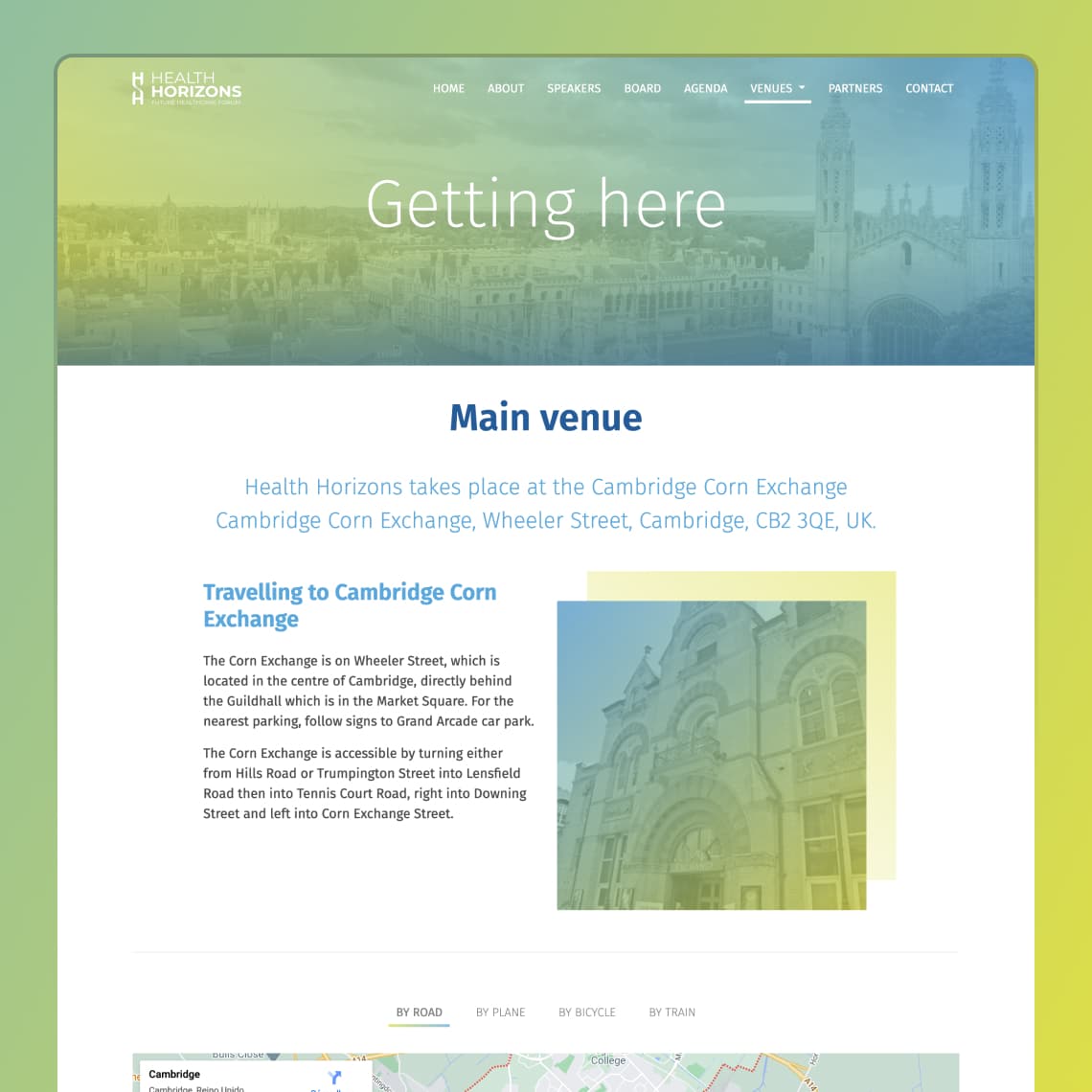 Cambridge
The Process
At first, we were asked to consult and assist on specific parts of the project, but we ended up getting fully invested (we must say our passion and commitment is stronger than us!).
By approaching this challenge with a lean mindset, we helped organize priorities, scope and the actual process. We iterated on the naming and logo design, and once that was defined, we continued working on the branding material and website in parallel, due to the short timeframe.
The Event
We were lucky enough to attend the event and live the whole experience from within. As a design agency, this is super valuable because it allowed us to observe the outcome from a different perspective. We got to be the actual audience we were designing for!
Needless to say that the event organization and speakers were flawless. We really learned a lot from this experience and got the chance to meet interesting people from all around the world.

Do you need help with design, branding, or development?
Hire us